About
About Us
& Our Church
History
El Sobrante, CA
1987
The year was 1987 when Kent Brandenburg and his new wife traveled from the East Coast to California in a U–Haul desiring to see a new church planted in the Bay Area. They joined Calvary Baptist Church in San Francisco and began scanning the area for any suburbs that lacked a Baptist Church. Their search led them to Hercules, CA, where they soon began meeting at Hercules High School under the name North Bay Baptist Church. Within a couple of years, Pastor Brandenburg was contacted by Bethel Baptist Church from nearby El Sobrante, CA, where the congregation had been without a pastor for some time. The two churches decided to merge into one independent Baptist church, retaining the name Bethel Baptist Church and meeting at 4905 Appian Way in El Sobrante, where we continue to meet today.
The church shares a 3.5–acre property with Bethel Christian Academy, which has operated continuously since 1950. In 1989, the school board inquired if the church would take over the school, and ever since then BCA has been a ministry of Bethel Baptist Church with all teachers required to be members in good standing at BBC. When the church took over the Christian School, Pastor Brandenburg's father, Terry Brandenburg, moved to California to become principal of the school. Terry and his wife, Karen Brandenburg, taught at BCA for over 20 years until they retired. In 2022, the Lord called Terry Brandenburg home to be with Him forevermore.
In 1992, Dave and Cathy Sutton came to Bethel to teach at BCA, and after a few years of training alongside Terry Brandenburg, Dave Sutton became the principal of BCA in 1996. In addition to serving as principal, Dave Sutton took classes toward an M. Div. and surrendered to preach at Bethel. Having observed his faithfulness and love over the years, the church ordained Pastor Sutton in 2003. God blessed Bethel Baptist Church under the leadership of both Pastor Brandenburg and Pastor Sutton over the next two decades.
In 2020, the church sent Pastor and Mrs. Brandenburg to start a new mission work in Southern Oregon. That work was organized and began meeting regularly. In 2021, our church sent Pastor Sutton and his family to Oregon where he took over the work as missionary pastor of Jackson County Baptist Church, which currently meets in downtown Medford, OR.
The year 2020 was also a year of transition at Bethel as the home church ordained two men who were trained by the pastors as they faithfully served the church as deacons. One of these men, Pastor Jerad Stager, served as interim pastor for one year until he was elected and installed as pastor of Bethel Baptist Church in May of 2021. At the same time, the church ordained Pastor Warner who took over as principal of Bethel Christian Academy, where he continues to teach full–time while ministering in the church.
The Lord continues to build His church as He promised in Matthew 16:18, and we would love for you to visit and see how God is using Bethel Baptist Church to reach the Bay Area and Southern Oregon for His glory. "Unto him be glory in the church by Christ Jesus throughout all ages, world without end. Amen" (Ephesians 3:21)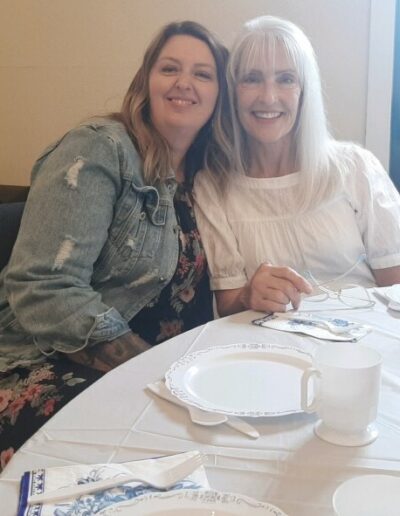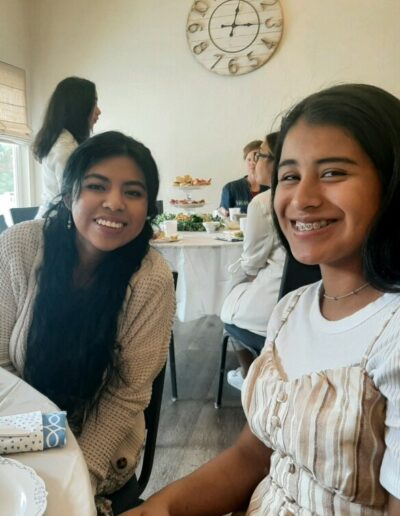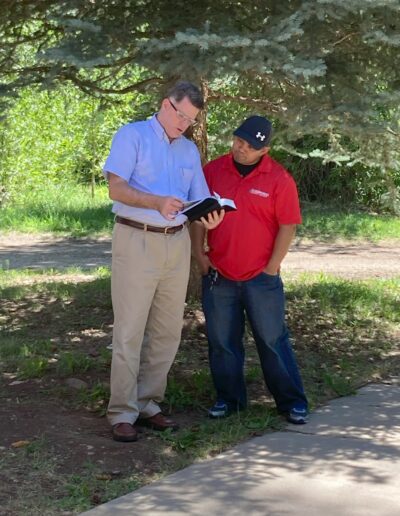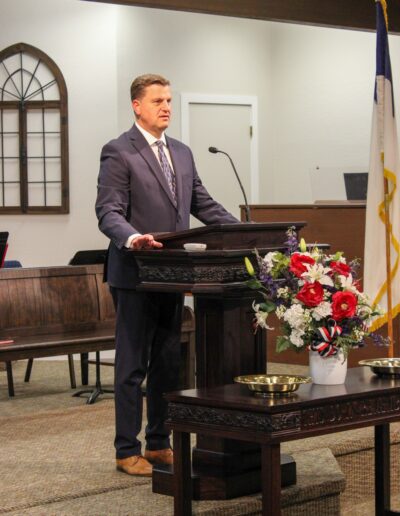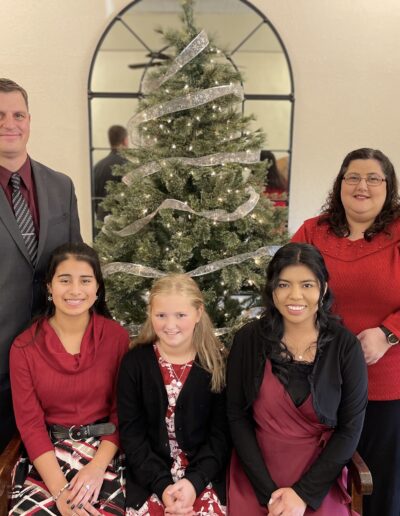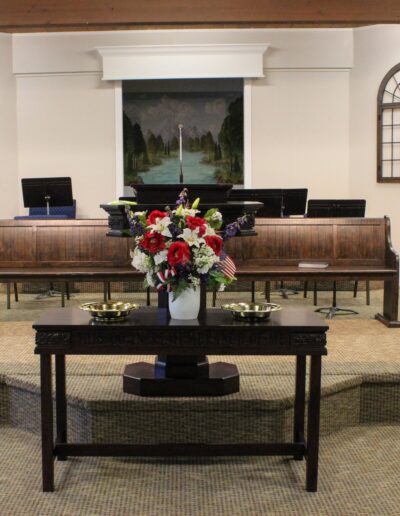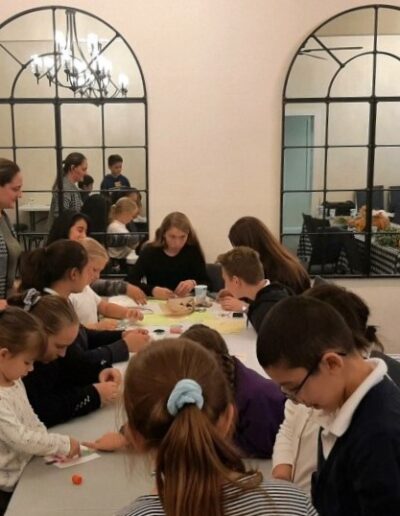 Ephesians 3:21
"Unto Him be glory in the church by Christ Jesus throughout all ages, world without end. Amen."
We Are Independent.
We are not part of a denomination, convention, or organized hierarchy. Scripture teaches that the church is self-governing under the authority of the Lord Jesus Christ.
The Bible Is Our Sole Authority.
Since Scripture is the infallibly inspired Word of God (2 Timothy 3:16), and God has preserved it so that it is available for us today (Matthew 24:35), it alone is our authority for faith and practice (Matthew 4:4).
We Are Family-Oriented.
We have a strong emphasis on the family and are committed to Biblical practice. Overall, we want genuine Christianity.
We Are Baptist.
Historically, Baptists have been people that believed and practiced the Bible. Bible-believing churches, known under different names, have existed from the first century to today.
We Teach The Bible & Apply It To Life.
Expository preaching and teaching help us learn more about God's Word and improve our lives.  We believe in careful, verse-by-verse study of all of Scripture (2 Timothy 2:15).
We Worship Reverently.
We offer reverent worship unto God which includes singing Psalms from God's songbook in the Old Testament, along with hymns of a similar nature and style.  We do not practice contemporary styles of worship.
 WHAT
We Believe
Learn about important Bible doctrines that are the basis of our faith and practice by reading are Articles of Faith.
Join us This sunday...
We Are Here
For You!
Sunday School ......  9:45 am
Sunday Morning Service ...... 11:00 am
Sunday Evening Service ...... 6:00 pm
Wednesday Prayer & Bible Study ...... 7:00 pm